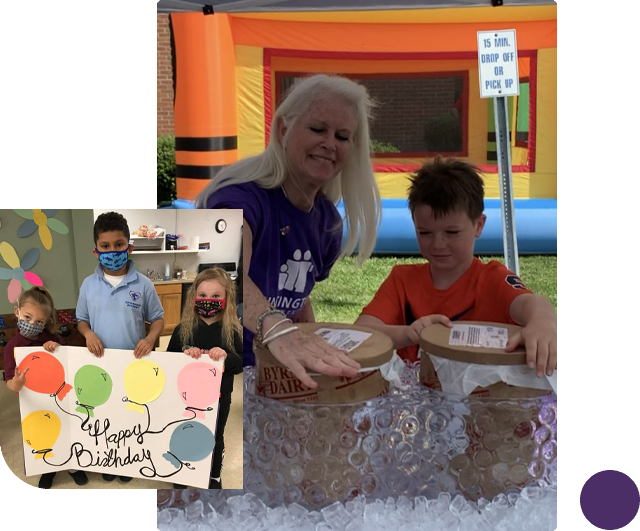 Who We Serve
Who We Serve
Huntington Family Centers provides diverse, year-round programming designed to strengthen individuals and families in a safe, caring environment. Huntington helps each individual to develop and grow to their fullest potential through three areas of programming: Youth, Older Adults, and Families.
Our History
Our History
Huntington Family Centers, Inc. is a neighborhood-based, multi-service agency, serving youth, families, and older adults throughout the city of Syracuse and Onondaga, Oswego, Delaware, and Cayuga Counties.
<! ========= Cool Timeline Free 2.6.1 =========>
History
1919
1919
Founded in May of 1919, the agency was known as "Huntington Club" and its mission was to assist a growing number of young women who moved to the city during World War I for factory work while their husbands and family members served in the war. Huntington Club provided shelter and support services to these women, located in the Snow House at 476 South Warren Street.
1922
1922
In 1922, the agency moved to 254 East Onondaga and opened the Sunflower Restaurant as a means of making Huntington Club self-supporting.
1939
1939
In 1939, the restaurant closed and the space was used for club activities.
1940
Early 1940s
In the early 1940s, with the support of the Community Chest (now the United Way), Huntington turned its attention to creating a supportive climate for the community and its families. The agency moved to the east side of Syracuse and offered group work and leisure time activities to family members.
1957
1957
In 1957, the agency adopted the name Huntington Family Centers and began operating Settlement House programs.
1964
February 1964
In February 1964, Huntington moved to its present location at 405 Gifford Street with a staff of eight and a budget of $115,000.
1983
1983
HOPE (formally known as HUGS) supervised visitation program for families with children in foster care and relative placement was started.
1984
1984
HASOTP which provides help and support to youth and their families in resolving issues of sexual victimization was started.
1985
1985
Family Support Network (FSN) began as a pilot project with funding from NYS Office of People with Developmental Disabilities (OPWDD).